Lost in love, and yet, you'd, gained something else that's, better, the love of your own young!  Translated…
"He is very impatient with you!"
"His kindness to me, only I know."
"He took a girl home on his own!"
"You'd, misjudged him."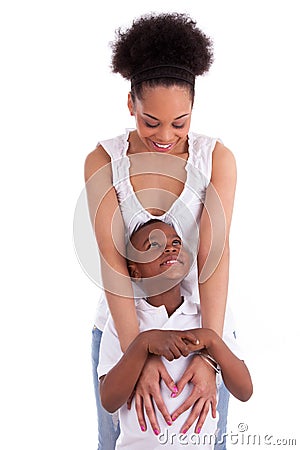 it's just the two of us now, but we're okay, aren't we???  Photo from online…
"You are so disappointing."
"Sorry, I will be very happy."
The kindness from others, had been, brushed off by my own self-believed bliss, I'd entered into marriage when I was just twenty.
Once, at the banquet, he'd gotten down on one knee, proclaimed to me before all whom I loved, "I will watch over you with my whole life."  In the maternity ward, tears circled around his eyes, as he held my hand tight, "I don't want you to suffer again."  By my bed, he'd smiled and stroked our son's cheek lightly, "You are both, my most precious gifts in life."  Having his love made me the happiest woman alive.  Until he'd turned cold, changed, and then, left finally; turns out, losing a marriage, is so, heartbreaking and such a torture.
"Mommy, I miss you so today.", my son called me back to reality, he'd, given me a tight hug, it'd given me the strengths, to conquer the whole world now.
without the father of the child, they're still, fine!  Photo from online…
I think, I'm, not hung up on what he'd given me, his promise of a false kind of a lifetime, but, this gift of a child from up above.
So, after you're a mom, everything changes, everything became focused on your child, and, no matter what happens, your child needs you to be there, and so, you'd, toughened up, to look after and take good care of him, the strength of a mother, and a woman who's divorced.