Having these photos, still paled, by comparisons from having each other's company, translated…
Modern day people, with their cell phones in hand, photos are taken so easily, but, if these photos have the heat attached to them, there would be, more values to them.
which would you prefer, this???  Photo from online…
The children of my uncle are both married, there's, just the him and his wife living at home now.  His daughter works in the U.S., rarely had the time to visit Taiwan; their son is also, busy at work, and can only take his wife and children home once a month.  He'd gotten the photos of their family vacations developed, and saved them inside a letter sized photo album.
My aunt who's now demented will flip through the album at least once a day, and sometimes, she'd pointed to herself in the picture, and asked people around her, who that is?  While my uncle wasn't the least bit interested in the photos.  As his daughter-in-law told him from before, it took them a lot of money, to have all the photos developed, and my uncle told me privately, that compared to the photographs, he'd preferred that his son can visit him at home more often, or give him a call.  That would have, more heat than these, cold photos!
or this???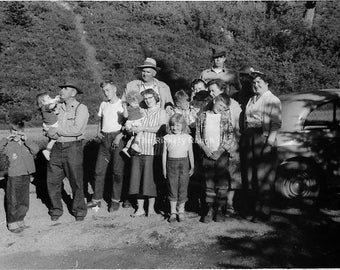 With the advancements in technology, no matter how advance, it still, can't replace the face-to-face interactions of people.  The photos can only keep the memories, but, they can't, keep the time that we have with our loved ones.  If we can, take less pictures, spend more time together, the memories saved inside our minds, that, is what's, most precious.
This, is too true, isn't it, would you rather, have the photos of all your children, grandchildren, surrounding you, so you can flip through those albums every single day, to remember the times you'd spent together, or, would you rather, have your kids and grandkids around you, to physically interact with?