Amateurs, performing a classic in ballet, entertaining the audience who were, your students, translated…
That year, it was the hundredth anniversary of the school I worked for, the school, in order to get the celebration to become more active, they'd hoped that the school teachers also got involved in the activities.  And so, the quieter teachers chosen to perform with the choirs, and eleven other female teachers and I were in the dancing troupes.
At first, we'd thought we were line-dancing on stage, and someone said, that it was, the hundredth anniversary of the school, so why not do something memorable, and so, after everybody voted, we'd decided on performing "Swan Lake".
like this???  Photo from online…
Back then, it was only two short months away from the festivities, and none of us were trained as professional dancers, and so, we'd hired a teacher from outside the schools to teach us ballet.  Every day after school, we'd gathered in the jazzercise, from the stretching as warm-up, to becoming hand-leg coordinated, to standing in ballet poses, we'd followed the oral instructions of the ballet instructor and practiced hard in class, then, we'd gone home, after a tired day, and still practiced our dance moves in front of the mirrors.
After working hard for a while, finally, we looked semi-trained, so the dance instructor suggested that the students from the clothes designs major to design the tutus for us, and had the students from the cosmetics major to put the makeup on us.  And, as it came time to perform, we'd thought, we'd, awed everybody who was watching.  Without knowing, that as the curtains were pulled up, as the students saw us, instructors of various shapes and sizes, they'd started applauding, and laughing loudly, and, no matter what the announcers said, they just, wouldn't calm back down.  All of us, swans who stood ready to dance, couldn't hear the beats, and so, we could only, count them ourselves.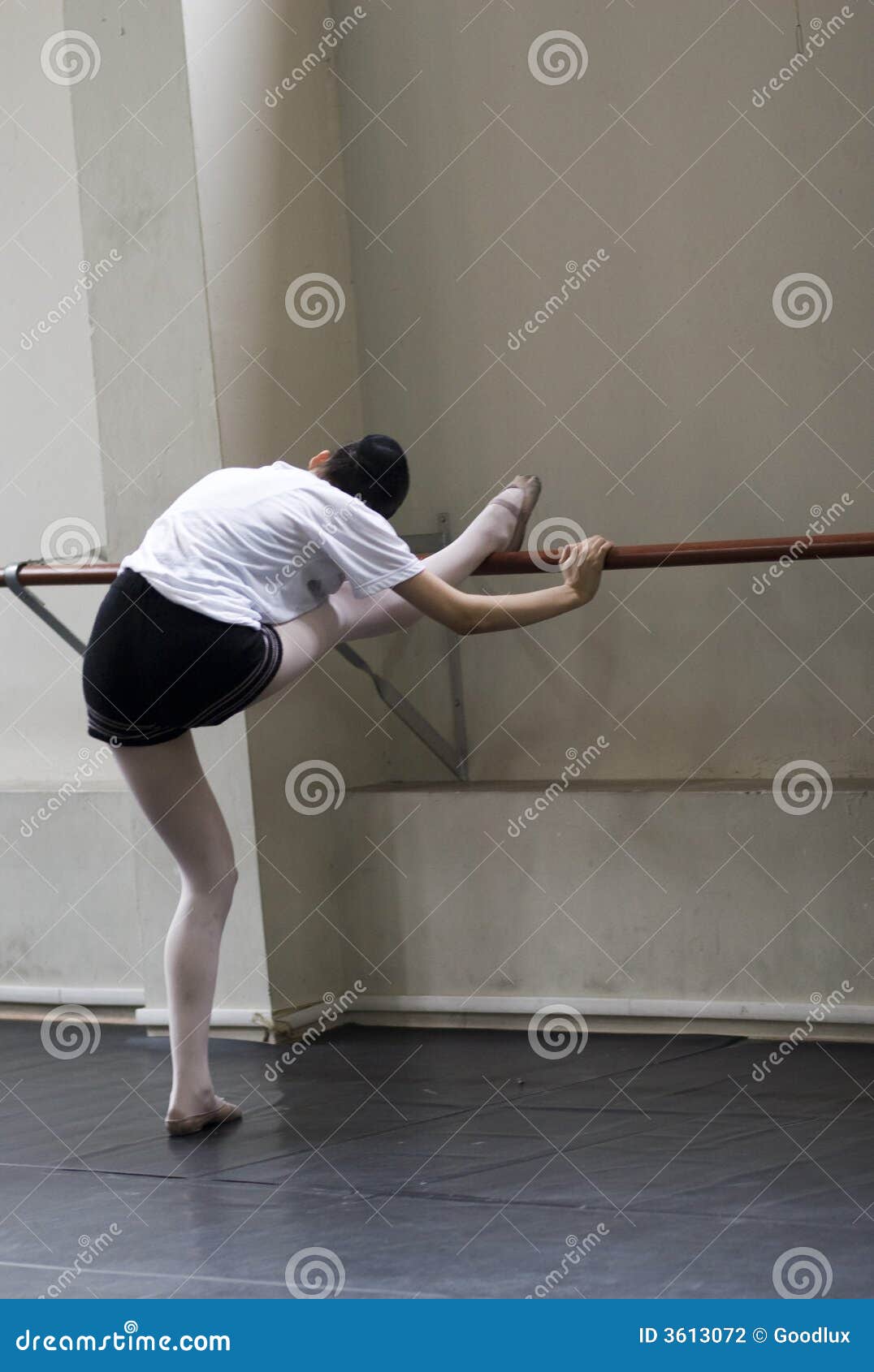 stretching to loosen the body a bit, for the more difficult moves that comes afterwards, not my photograph…
As you imagine, what must've happened next, from when we practiced with the music, we were all very scared as we were, and now, we couldn't, hear the music at all, and we all flew into panic, and just, danced around out of turn, and bumped into one another on stage, and the students were laughing loudly, and, the roof of the auditorium was about, to get raised UP by the laughter.
Just as we'd expected, the two short months' worth of cram sessions of ballet lessons gave us something to remember forever.  Up until today, thirty years had passed, every time there was a reunion, this "laughed until our jaws dropped" incident was still being mentioned, every single time.
So, you're, a group of amateurs, who attempted to perform something that even trained professionals may have difficulties doing, and, because you all didn't calculate in the risks (Murphy's law, anybody???), that, is why everything that CAN go wrong, went WRONG, but, on the bright side, you all had, entertained your students, and that was, a memorable celebration of the school's birth…